Today begins week 4 of my get fit challenge. I'm officially down 10.6 pounds in only 3 weeks! I lost 1.6lb in the last week and I'm now below my pre-pregnancy weight at 119.4 and only 2.4lbs from my wedding weight of 117! (I'm 5'5″ if that helps give any perspective.)
My belly is getting tighter and I'm super excited that in another 4 weeks it'll be even better. I think I might buy this bikini I've been eyeing as my end goal. My darn boobs are so small now though! A cup!
I already bought this dress and it looks great. Might even wear it to work this week!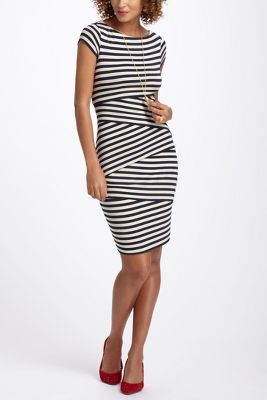 I am really enjoying working out and eating right. The entire time I've lived in NYC I've pretty much eaten whatever I wanted, whenever I wanted. Pregnancy and breastfeeding made that even worse. It feels good to be making better choices. And weight training and core work is awesome because I'm one of those types who sees results fast and what can be more motivating than that?